That is what we expected. I've seen a fair amount of consternation about Michigan "only" winning by 25 points, which I find to be somewhat humorous. I picked a 31-10 win in Friday's preview, and I saw some other predictions that were in the general vicinity. A 25-point win for the Wolverines isn't anything to shake a stick at, and yet people were complaining. Michigan went up 28-0 before being outscored 10-7, but that's a blip. This is a young team at most spots, and expecting them to completely obliterate Maryland seemed like a stretch. This isn't a team that should be expected to squeeze out a 56-0 win against the Terrapins, who have some talent. One reason is . . .
The injuries are mounting. Michigan is in somewhat of a precarious position going into games against Wisconsin and Ohio State over the next two weeks. Aside from missing a starting LT (Grant Newsome), the starting QB (Wilton Speight), and the #1 WR (Tarik Black) with long-term injuries, the Wolverines were without the starting RG (Mike Onwenu) and a part-time starting RB (Ty Isaac), and in this game, they lost starting RB Karan Higdon, DE Rashan Gary, LB Mike McCray, and CB Lavert Hill for stretches. In the latter stages of this game, Michigan was down 8 players that should be starting (plus Ty Isaac, who was the leading rusher until recently). Every team goes through injuries, but not many teams find a 25-point win disappointing when that many players are injured.
Hit the jump for more.
Brandon Peters complaints go here: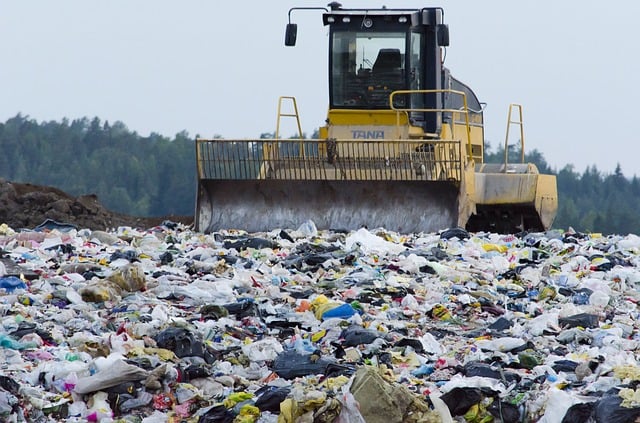 Peters has some things to improve (who doesn't?), but right now he gives Michigan the best chance to win. He has been avoiding big mistakes, and even when something mildly bad happens, he finds a way to lessen the impact. He scrambled backward at one point and, according to the color commentator, was "lucky the ball wasn't intercepted." That was because the ball was thrown 3 yards out of bounds. A near sack also turned into an incompletion when he threw the ball behind Sean McKeon, in a place where either McKeon could catch it or it would fall harmlessly to the turf. John O'Korn would have turned those plays into interceptions. Wilton Speight probably would have been sacked before getting a chance to throw the ball away. Peters didn't connect with Donovan Peoples-Jones on two deep balls – one was an overthrow, and one was thrown short and turned into a defensive pass interference penalty. He was 9/18 for 145 yards, 2 touchdowns, and 0 turnovers. I'll take that.
Kareem Walker doesn't have it yet. With as much as Michigan rotates running backs, it would be great to get Ty Isaac back and push Walker back to the bench. Walker mostly played after the game was decided, so it's probably good to get him experience in that situation, but he runs like a very young player. He ran backward at one point before slipping and falling for a 3-yard loss, and he doesn't keep his shoulders square to the line of scrimmage. He finished with 7 carries for 23 yards, while the top two guys averaged 5.2 yards/carry.
Complaints about "checkdowns." Michigan's wide receivers only caught 1 pass for 3 yards on Saturday afternoon, and people keep talking about throws to the tight ends being "checkdowns." In the grand scheme of things, yeah, they're probably checkdowns. But with where Michigan is right now with its talent and experience, they're not checkdowns. Slot receiver Grant Perry and tight ends Sean McKeon and Zach Gentry are the three best receiving options on this team right now, and I have no problem with Peters throwing to those guys. McKeon has been extremely reliable, and Gentry led the team in receiving (3 catches, 63 yards, 1 TD). Peoples-Jones is an inconsistent route runner, and the referees missed two pass interference calls against Maryland (on Peoples-Jones and Perry) early in the game. There are certain factors coming into play with the lack of catches for wideouts, but ultimately, there are good reasons for McKeon and Gentry to be seeing so many targets.
I still don't like Gentry as a blocker, though. Yikes. He makes an okay block here or there, but he's Michigan's worst blocking tight end since a clueless A.J. Williams somehow saw the field as a young guy for Brady Hoke. (Note: Williams somewhat figured things out by his senior year.)
Michigan chose to be very vanilla against Maryland. Michigan probably came into this game thinking they didn't have to be very tricky to beat the Terps, and they were right. The game script probably caused them to dial things back, too. Michigan didn't try much in the way of counters, screens, trick plays, etc., and for good reason. Hopefully some extra flavor comes out against Wisconsin next week, because Michigan is going to need it.
Mental lapses on defense. Defensively, in the second half, I think Michigan just lost its edge. That type of thing is bound to happen with a lot of teams, especially with young players. The Terps didn't find any magical plays written on the chalkboard in the locker room at halftime. Those plays and concepts had been attempted and had failed in the first half. It's just that Maryland kept fighting, and several Michigan guys lost their fire. It shouldn't be ignored that Maryland has considerable talent at the skill positions. I would be happy to have D.J. Moore, Taivon Jacobs, Ty Johnson, and/or Lorenzo Harrison at Michigan.
What does it mean for next week? Michigan needs to get healthy quick in order to win against the Badgers next week. I don't think Michigan can win without the top two running backs, without Gary, without Onwenu, etc. Wisconsin already clinched the Big Ten West, but right now they're playing for a spot in the College Football Playoff, because if they lose even one game, they're probably out of it. I already pegged next week as a loss for Michigan, but the Wolverines have a shot if some of yesterday's missing players come back.
You need to login in order to vote