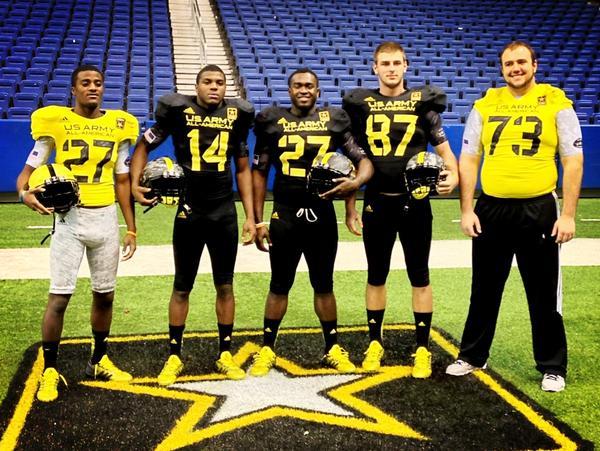 Chris Fox (right) is still not 100% healthy.
Name: Chris Fox
Height: 6'6″
Weight: 303 lbs.
High school: Parker (CO) Ponderosa
Position: Offensive guard
Class: Redshirt sophomore
Jersey number: #73
Last year: I ranked Fox #83 and said he would be a backup offensive guard (LINK). He played briefly in one game.
Fox has missed the majority of the last two seasons due to bad knees. A torn ACL wiped out his freshman year, and lingering knee problems took away most of his redshirt freshman season. The only time he saw the field last year was in the season opening blowout victory over Appalachian State.
At this point Fox is rumored to be likely to take a medical hardship sooner or later. He was still on crutches this winter, and he was nowhere to be found for much of the spring. As Jim Harbaugh and his staff look to make way for contributors on both sides of the ball, guys who have to spend years rehabbing might find themselves pushed toward pooping or getting off the pot. With five specific guys likely to hold onto their starting positions, plus another few decent backups, Fox would be on the outside looking in this year, anyway.
Prediction: Medical hardship or backup offensive guard
You need to login in order to vote