Aaron McMann recaps the 2020 draft (LINK).
This chart reinforces my "Fence the Mitten" series:
Where first-rounders played in high school:
Texas-7
Florida, Georgia, Louisiana-3
Alabama-2
1-Ohio, Maryland, Hawaii, Oregon, Kentucky, Kansas, Virginia, Iowa, South Carolina, Arizona, Nevada, New Jersey, California, New York

— Charles Power (@CharlesPower) April 24, 2020
Hit the jump for more.
Who are your top five defensive backs?
I know I'm late to this, but here are my top 5:

1. Charles Woodson
2. Ty Law
3. Leon Hall
4. Jourdan Lewis
5. Marlin Jackson https://t.co/RCR7NHw9aY

— Touch the Banner (@TouchTheBanner) April 28, 2020
It looks like Cal wide receiver Kekoa Crawford played pretty well last season after transferring from Michigan:
Kekoa Crawford didn't play enough to qualify for this list, but the #Cal WR had a grade of 74.9 per @PFF_College

(@kekoa_cRAWford ) https://t.co/RD8Yv6odYp

— Cal Rivals (@CalRivals) April 18, 2020
I do like this response from Jeff Okudah, who I have to root for now that he's with the Lions:
"Cut the tape on again."

Jeff Okudah came ready.

(via @thecheckdown)pic.twitter.com/2A4dg8tVzn

— B/R Gridiron (@brgridiron) February 29, 2020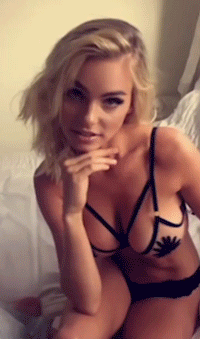 You need to login in order to vote