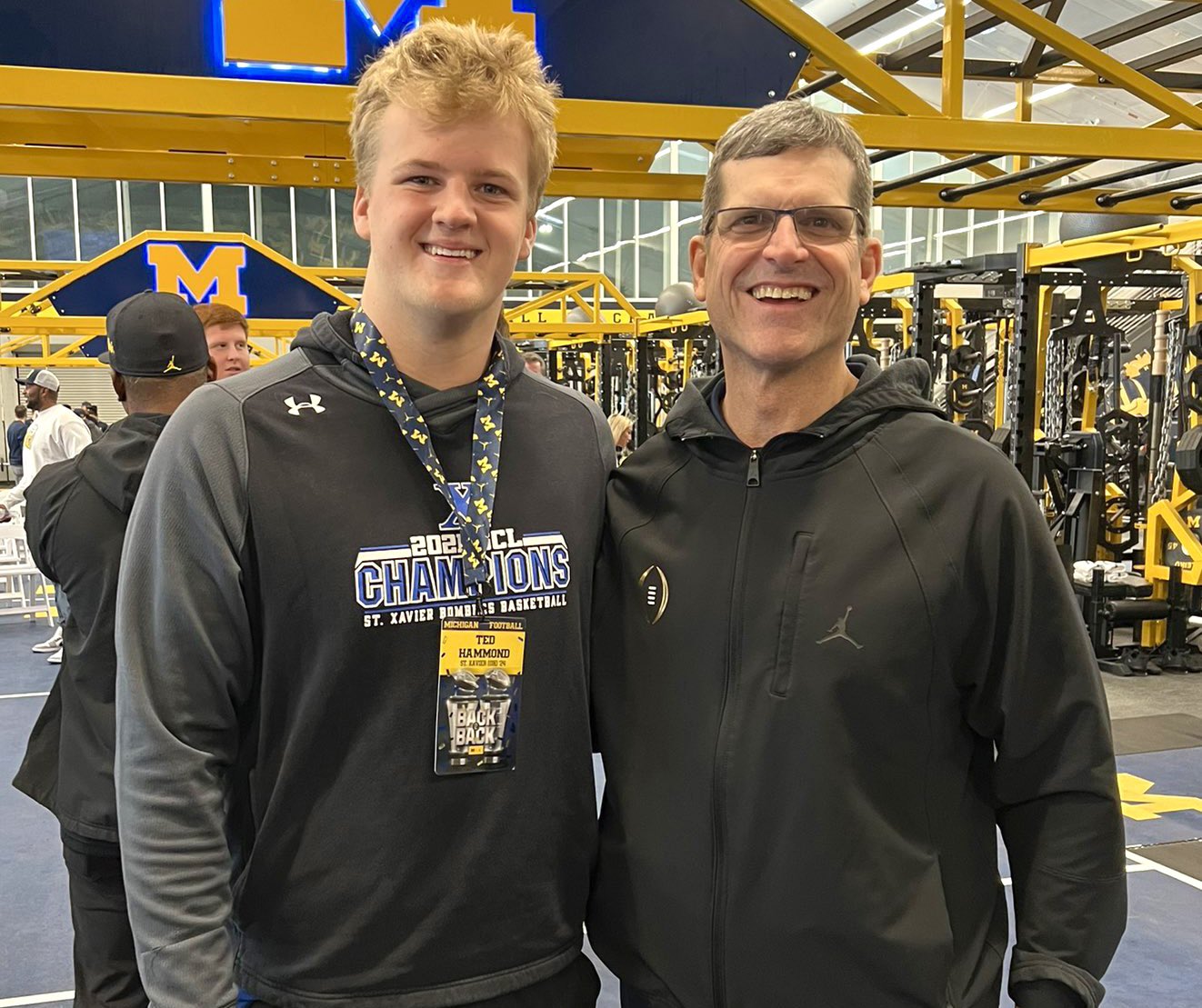 Cincinnati (OH) Saint Xavier defensive lineman Ted Hammond, a 2024 prospect, committed to Michigan on January 25. He picked the Wolverines over offers from Cincinnati, Iowa, Oklahoma, Pitt, and others.
Hammond is listed at 6'5″ and 265 lbs. He claims a 30″ vertical, a 320 lb. bench press, a 565 lb. squat, and a 625 lb. deadlift.
RANKINGS
ESPN: 3-star DT
On3: 3-star, 89 grade, #32 DL
Rivals: 4-star SDE, 5.8 grade
247 Sports: 3-star, 89 grade, #23 DL
Hit the jump for more.
read more