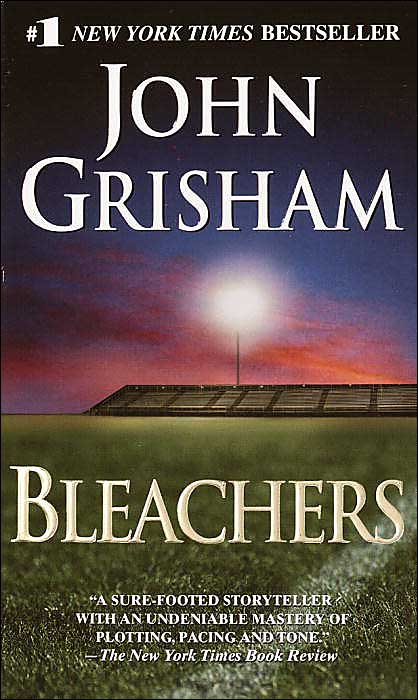 Bleachers by John Grisham is a short novel that talks about what many of us probably know from our younger days: high school football. Messina High School in Mississippi is historically a powerhouse program, and the legendary former coach, Eddie Rake, is on his death bed. The main protagonist is Neely Crenshaw, a former All-American quarterback from Messina who went on to play college ball but got injured. As Crenshaw and a host of other former players return to Messina to pay their final respects and attend the funeral, they start to reminisce about Rake and their glory days.
This was my first Grisham novel, even though he's written a bunch of more popular legal thrillers and such. He supposedly played some quarterback in high school, and I wonder how autobiographical the story is (though Grisham was not a star QB). I don't know how your relationship was with your high school coach – whether it's football or some other sport – or your band director or your academic team coach, but I revered mine. I've played for and worked for coaches I didn't think of so highly, but I couldn't really relate to these former players, who had a love-hate relationship with Rake. I also thought some of the stories from high school ball were a little over the top, which I didn't really expect from Grisham. Maybe they're not so out-of-this-world for football in the deep south. Someday I would like to spend some time in Texas or Louisiana or Mississippi in the fall and see how those communities support their football teams.
What have you been reading lately?
You need to login in order to vote