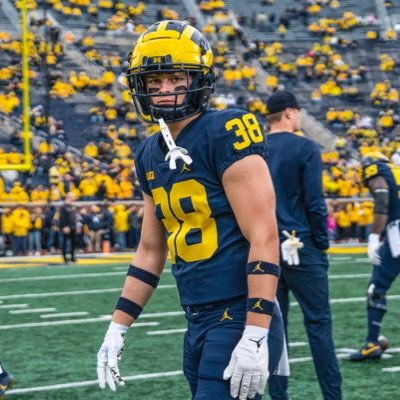 Name: Bryce Wilcox
Height: 5'11"
Weight: 185 lbs.
High school: Sharpsburg (GA) Trinity Christian
Position: Safety
Class: Redshirt freshman
Jersey number: #38
Last year: I ranked Wilcox #116 and said he would redshirt (LINK). He redshirted.
TTB Rating: N/A
Wilcox is a talented athlete who was listed at 171 pounds coming out of high school, so his chances of getting on the field last season were very slim. I believe he also had some injury issues last season that kept him sidelined, so he redshirted as expected.
So here we are in 2023, and I don't expect much to change, even though Wilcox is up to 185 lbs. He could potentially be a special teams player, but Michigan has pretty solid depth at the safety position.
Prediction: Backup safety, special teamer
You need to login in order to vote