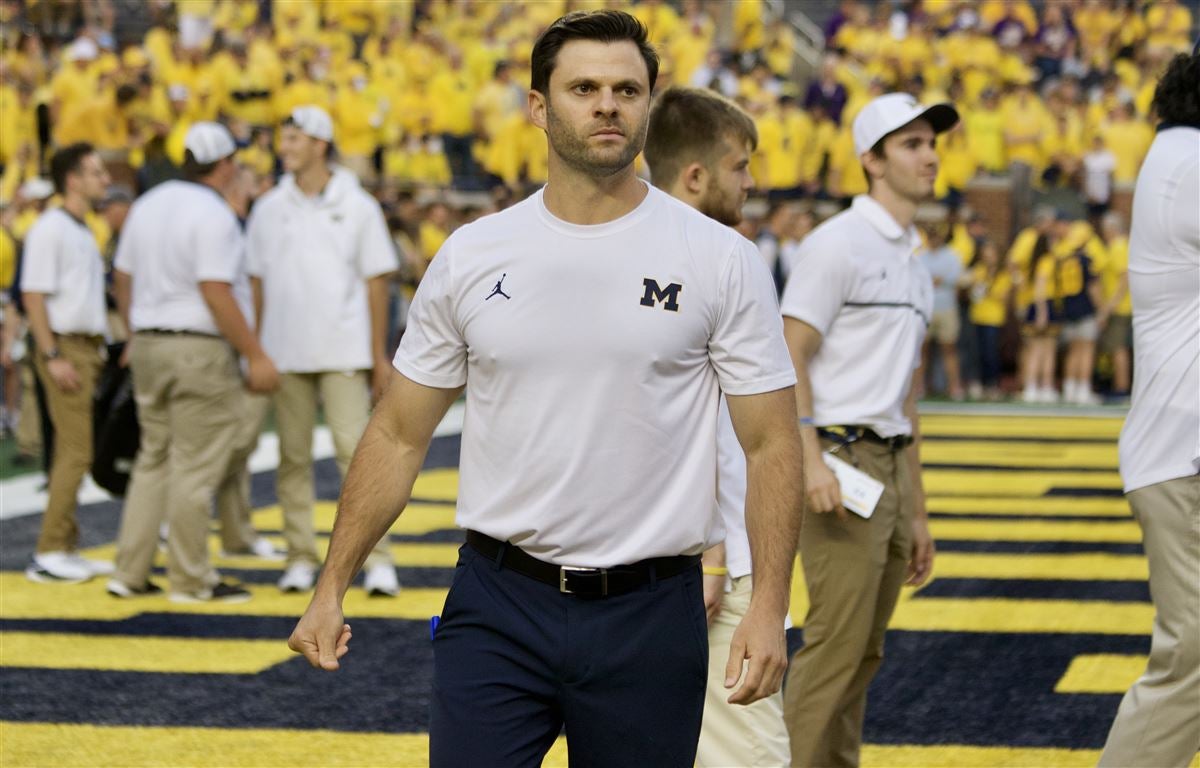 As has been rumored for a couple weeks, Michigan linebackers coach George Helow has departed from the program. He will be replaced by Chris Partridge (LINK), the former co-defensive coordinator at Ole Miss.
Helow was hired prior to the 2021 season from Maryland. He was expected to coach safeties, but Ronald Bellamy (2021) and then Jay Harbaugh (2022) took the safety coaching position, while Helow coached the linebackers. The linebackers seemed to perform fairly well in 2021, when Josh Ross took a step forward from his terrible 2020 season, but injuries and inexperience led to just a mediocre year in 2022.
While Helow is a decent recruiter, Partridge is an excellent one. And Partridge also developed a reputation as a solid coach when he was in Ann Arbor working under defensive coordinator Don Brown. So this is an upgrade for Michigan.
As for where Helow might be headed next, he was a friend of former defensive coordinator Mike Macdonald, who is now with the Baltimore Ravens. He has also spent time at Colorado State, Georgia, Florida State, and Alabama in the past, so with such a good resume, I'm guessing he will land on his feet somewhere.
You need to login in order to vote