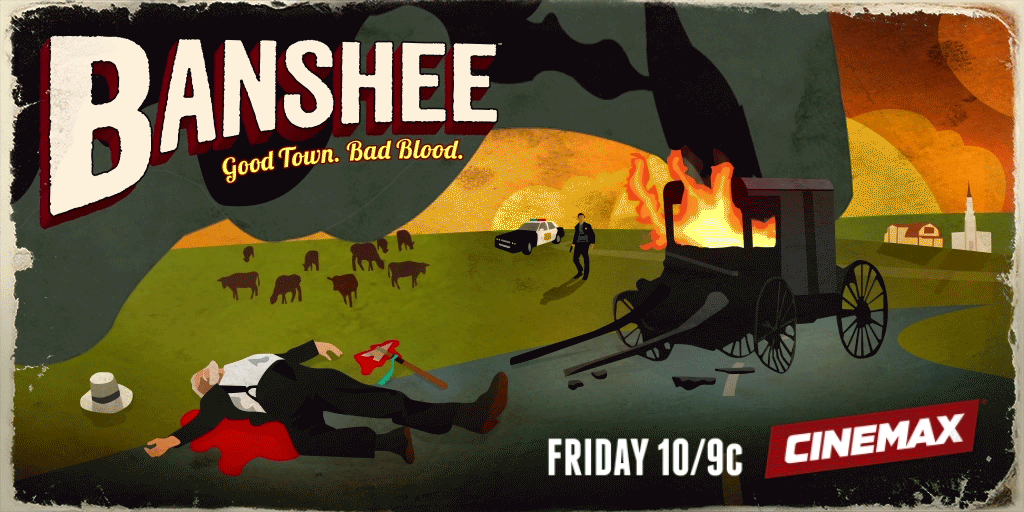 What am I watching? I've been binge-watching Banshee on Prime Video. I started a few months ago when I had some time and saw the first three episodes, but then the holidays hit, and time vanished. It originally aired on Cinemax and ran for four seasons. If you're unfamiliar, it's about an ex-con who escapes and then cons his way into becoming the sheriff of a fictional town in Pennsylvania called Banshee. It's a good mix of violence and sex.
What am I googling? I have been looking up different ways to block inside and outside zone. We tried some inside zone stuff but we weren't as good at it as we had hoped, so I'm looking at different ways to block it, different RPOs to run off of it, different motions, different formations, etc.
What am I looking forward to? I'm looking forward to what everyone should be looking forward to this weekend: Super Bowl LIII, the Patriots vs. the Rams. I'm not a fan of Super Bowl parties, because I actually like to watch the game rather than be distracted by conversations. Usually I make Buffalo Chicken Dip for the Super Bowl, but this year I want to try something else for a change. I'm not sure yet what I'm going to make, but usually it's just one big thing since, you know, the no party thing.