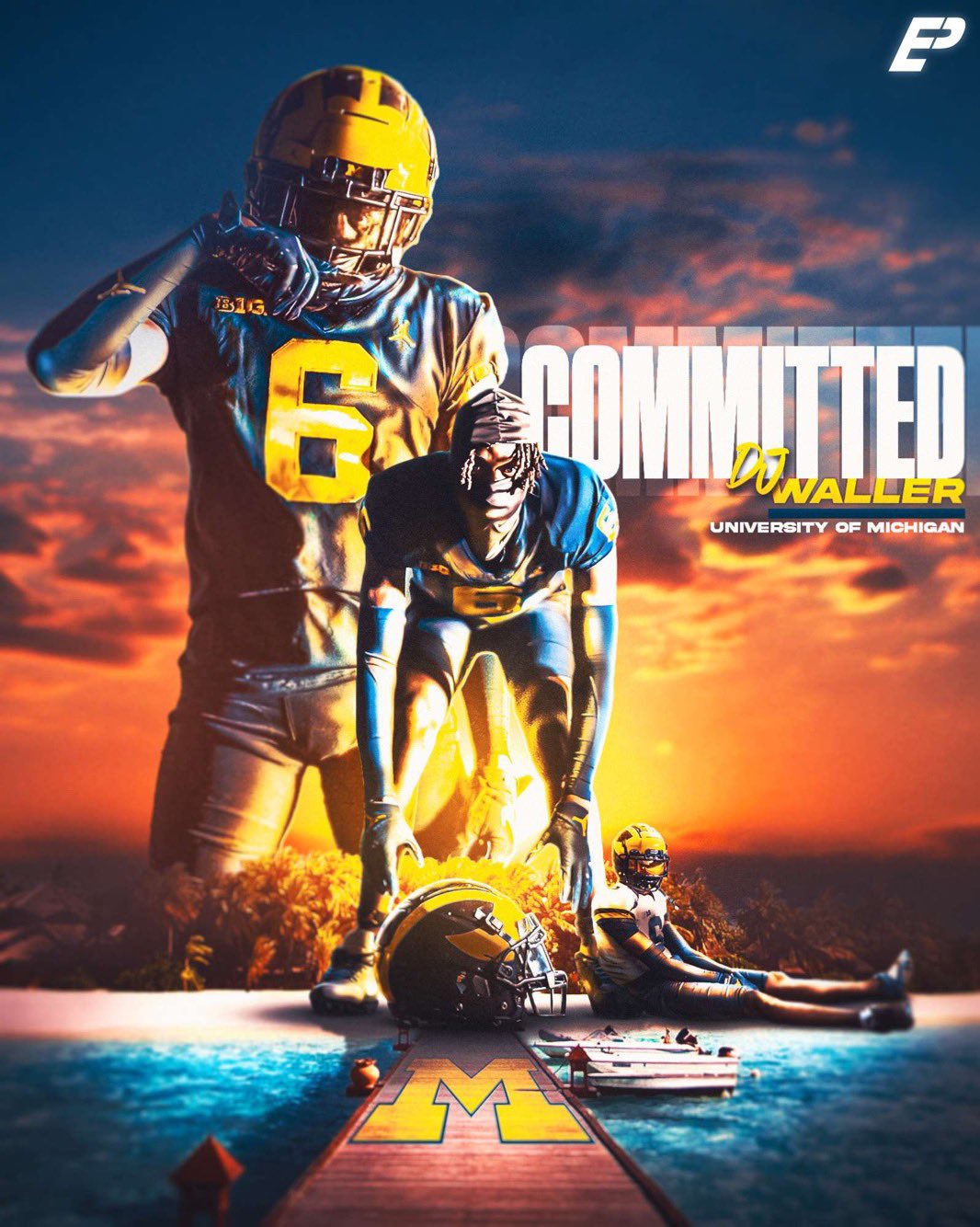 Name: D.J. Waller, Jr.
Height: 6'3″
Weight: 195 lbs.
High school: Youngstown (OH) Chaney
Position: Cornerback
Class: Freshman
Jersey number: N/A
Last year: Waller was a senior in high school. He made 47 tackles, 7 tackles for loss, 1 sack, and 1 interception.
TTB Rating: N/A
Waller was a late add to Michigan's class in the early signing period. He was not offered until November of his senior year, and he didn't commit to the Wolverines until December 18, just three days before National Signing Day. He was ranked as a 3-star, the #73 cornerback, and #703 overall in the 247 Composite rankings. He committed at such a busy time – and so little was known about him – that it turns out I didn't even write a commitment post for him, which was an oversight on my part.
Anyway, Waller was a high school safety and wide receiver who's ranked as a cornerback but who some think might be a linebacker in college. I have seen some comparisons to former Michigan cornerback Jeremy Clark, who was 6'3″ and 220 lbs and turned into a 6th round pick. Clark was a project, and so is Waller. Waller might be too stiff for cornerback, and he's too light to play linebacker right now. His best bet for early playing time is probably playing special teams, but redshirts don't usually get burned just for special teams time. I'm guessing he will spend his freshman year percolating on the sideline.
Prediction: Redshirt
You need to login in order to vote