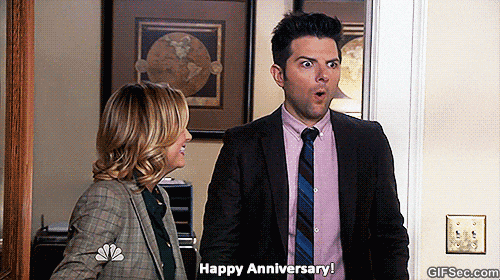 On August 16, 2008, just before Michigan embarked on its worst season ever, this here blog was born with a preview of the quarterback position (LINK).
Since then the blog migrated from Blogspot to WordPress, I've picked up 5,679 Twitter followers, and the websites have hosted over 31 million visits from readers like you. There have been lots of other milestones along the way, of course, but it's a little surreal to think I've been doing this blogging thing for a decade.
Thanks for reading and being a part of something that has become a huge part of my life. Go Blue!
You need to login in order to vote